8.20.2013
Finishing up a run of 12 arched top Craftsman style gates. The top and bottom of the redwood gates are sealed with West epoxy before painting to waterproof the end grain and eliminate any future water damage.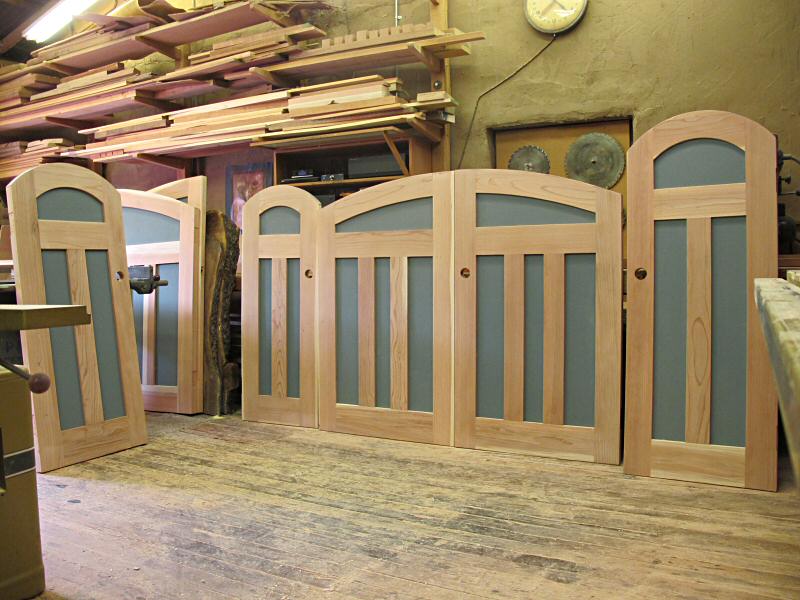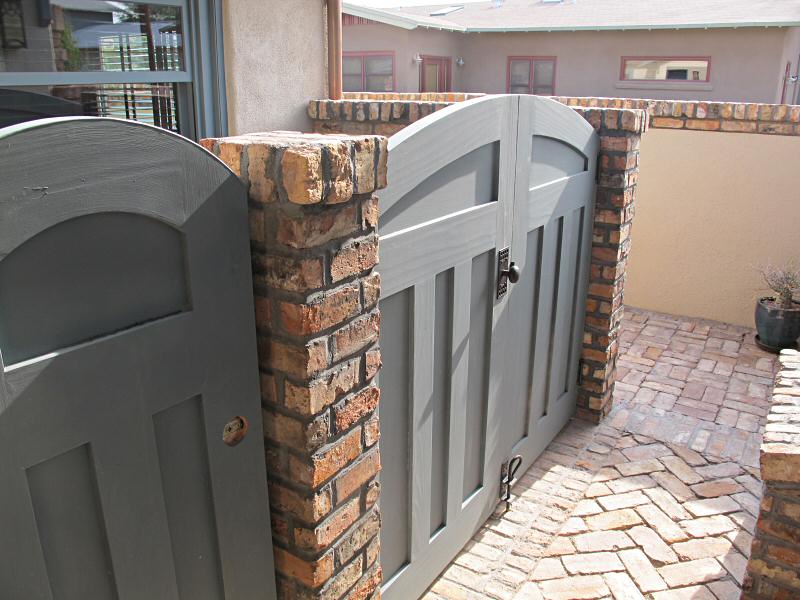 3.13.2013
The two walnut doors are going to Texas, here they are waiting for their ride.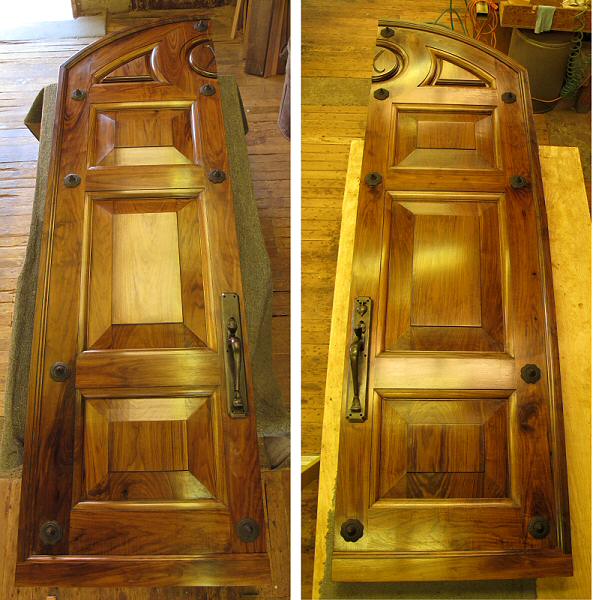 A glued up door upright for the first time and ready for final finishing.
Gluing up large doors can be tricky and sometimes it doesn't happen all at once. I glued up the bottom section first and the complicated top section the next day.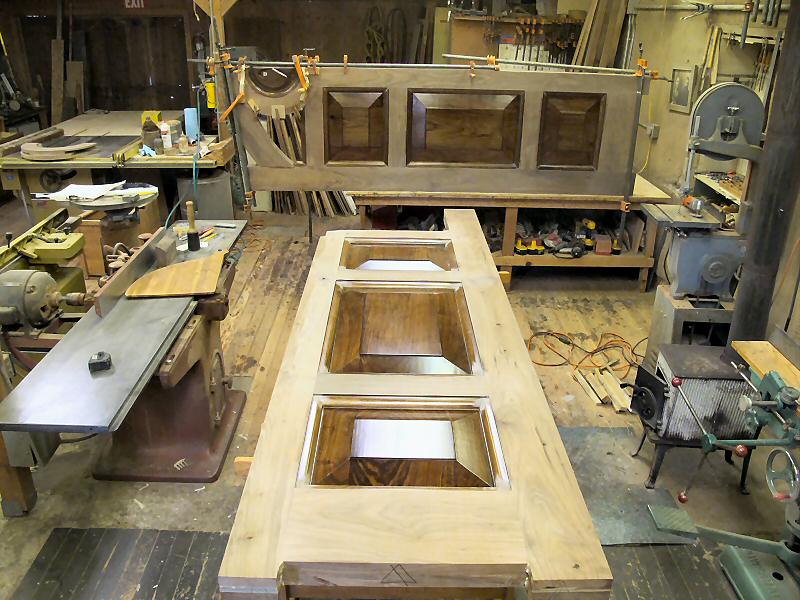 The raised panels are always pre-finished before assemble, that way all the edges are sealed too.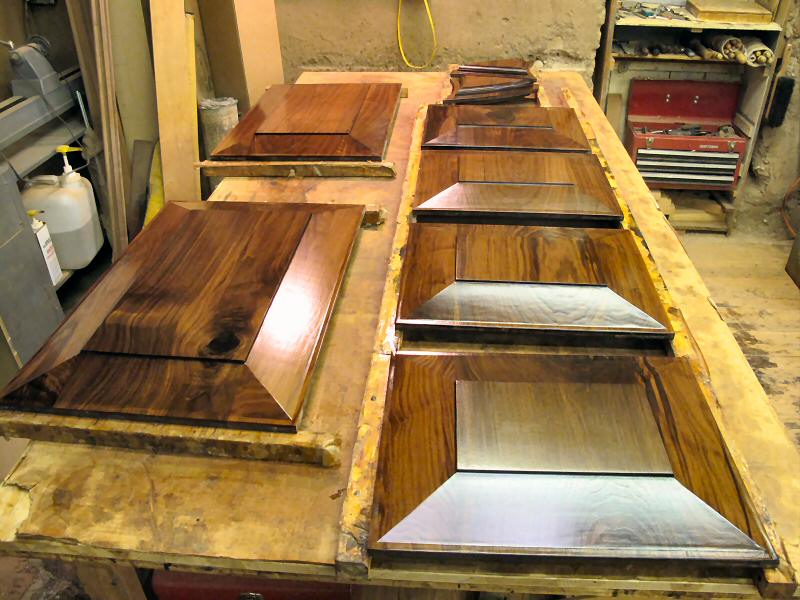 12.16.2012
How fast a year goes by. I have a amazing pair of doors on my bench right now. The arched top walnut double doors are almost 10' tall and 3" thick.
The doors start out as 400 board feet of 8/4 rough walnut, which gets sorted into panels, rails and stiles.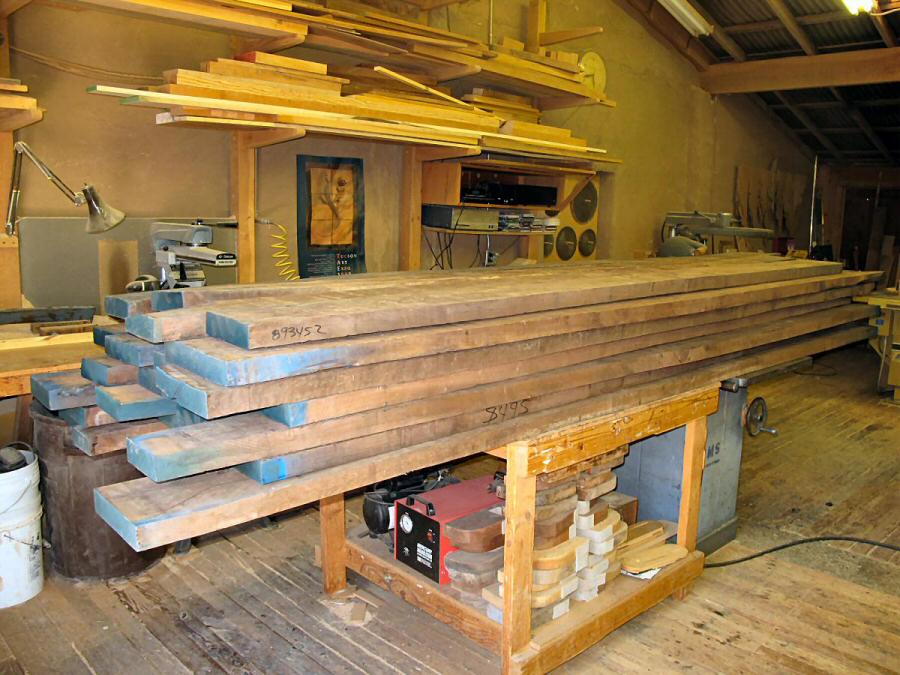 The milled walnut is stacked ready to be glued into 3" thick boards for the door frame and panels.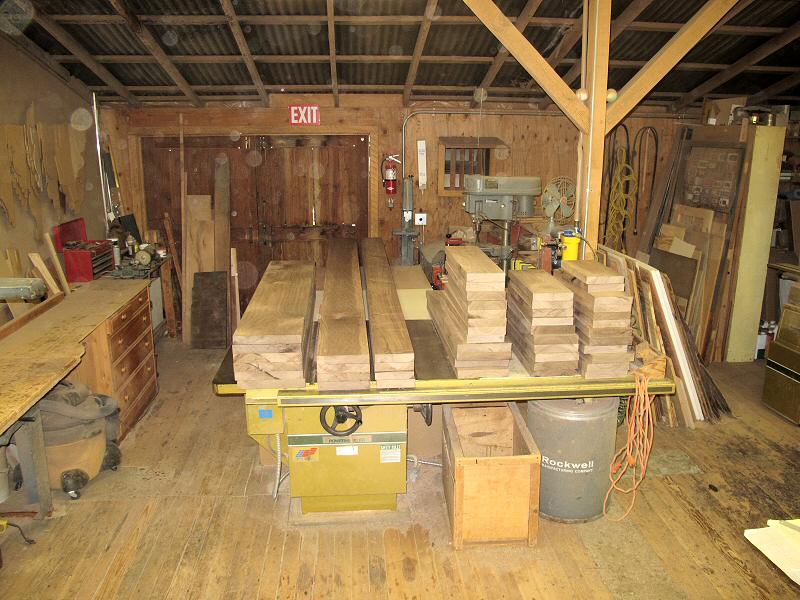 The doors are trial fit together many times, here they are before the panels are made. The "ears" on the top will be cut off to continue the arch.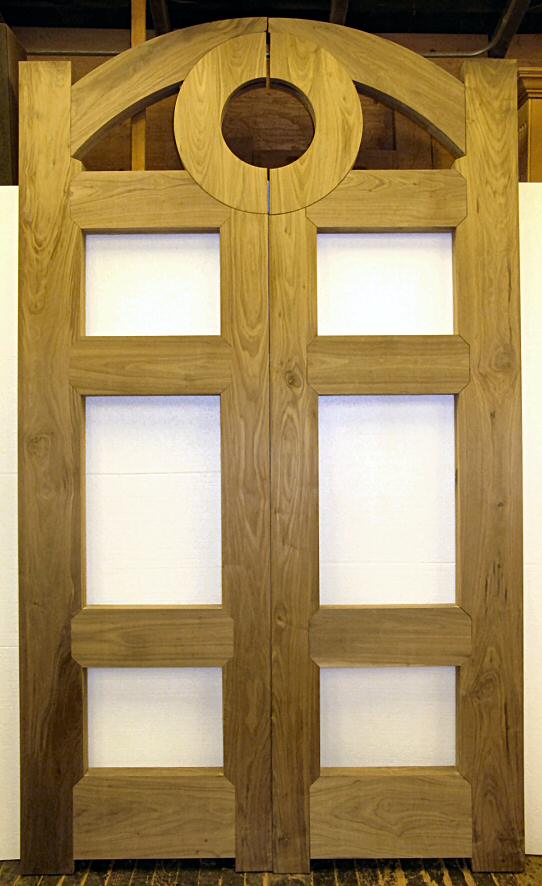 Exploded views are fun, all the hidden joinery is exposed.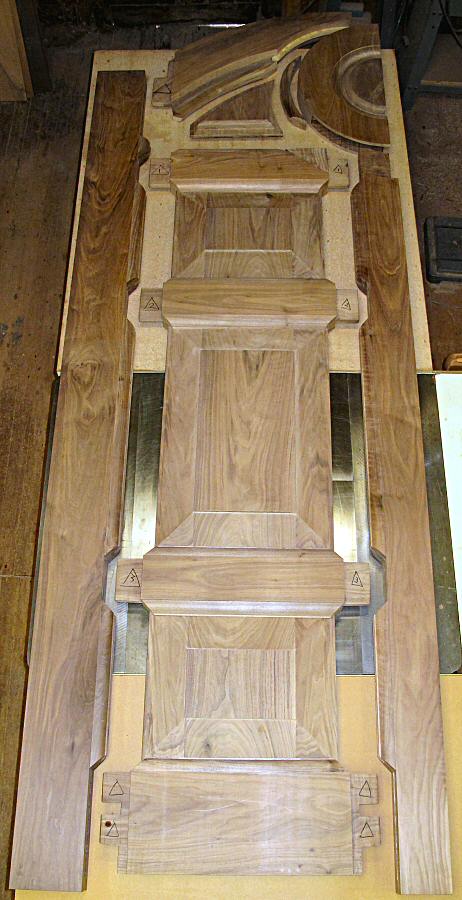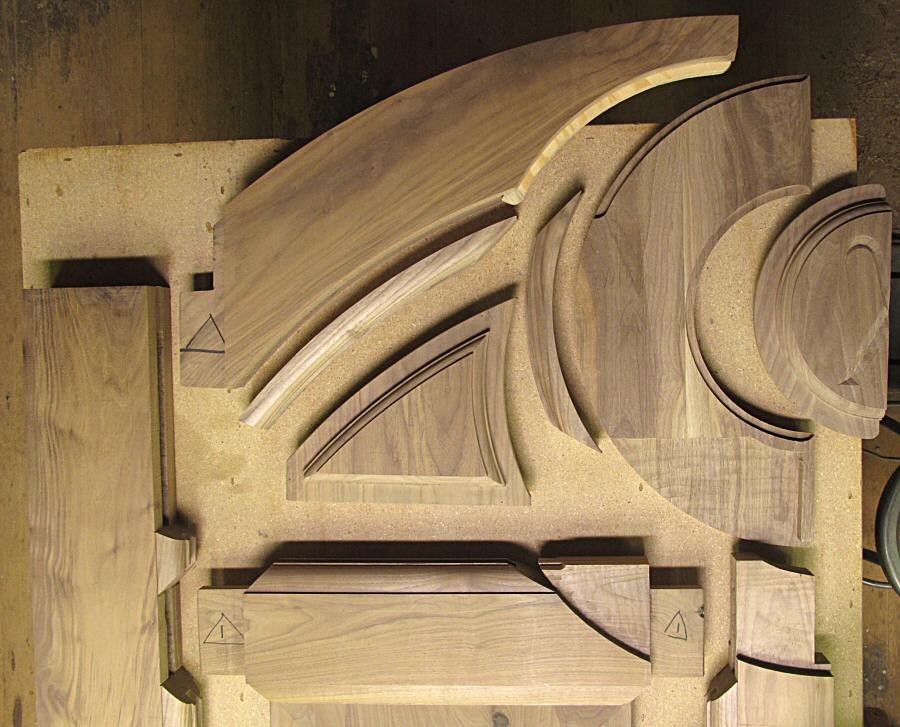 Below is a trial fit with the raised panels, at this point the doors are too heavy for 1 person to handle and safely stand up so everything happens horizontally.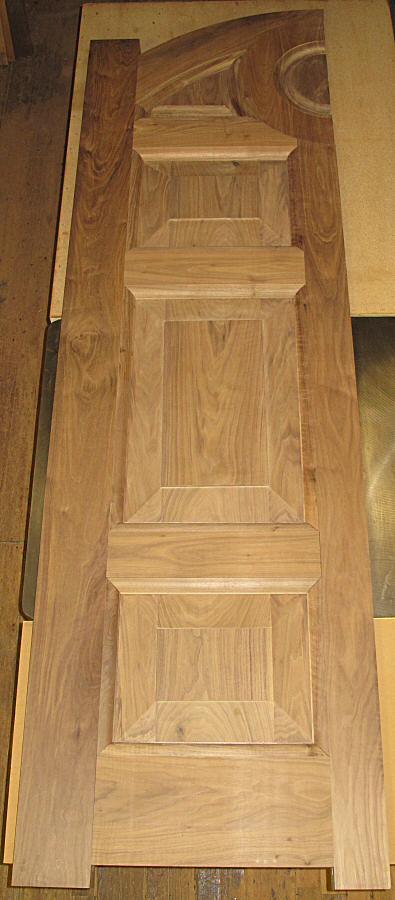 The Circle X carving is split in the middle, below is a hint of what the center of the double doors will look like.